Quality Assurance
It is critical that our high-tech equipment function at peak performance for every radiologic study we do. We perform exhaustive testing on all our equipment to ensure that:
Patients are completely safe during diagnostic or interventional procedures
Images produced are accurate and as detailed as can be achieved
Our testing policies and procedures adhere to all  guidelines provided by the American College of Radiology (ACR) and to our own strict quality standards.
Accreditation
Nebraska Medicine - Radiology is fully accredited by the ACR in all primary radiology modalities:
CT
MRI
Mammography
Nuclear Medicine
PET
Ultrasound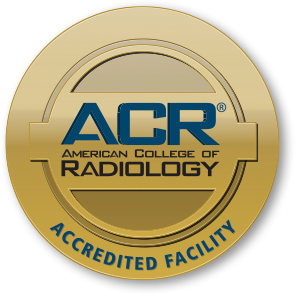 Image Wisely
Imaging wisely means carefully considering the list of preferred technologies for a given condition before choosing which radiologic exam to order. It also means critically examining the evidence for accurate diagnosis using a particular technology for a particular condition. An ever-increasing body of knowledge guides our radiologic choices for accurate diagnostic results.
There is no one best imaging technology. For each condition and each part of the body the list of preferred technologies is different. Nebraska Medicine - Radiology is up to date on the latest advancements in radiologic care. We factor in patient safety and the importance of limiting radiation exposure by using innovative techniques.
We want you to feel you have made the right choice. Referring clinicians may call us and ask for a consultation before deciding which kind of exam is most appropriate for a particular patient. We give our full attention to helping referring clinicians make this important determination.
Image Gently
Radiation exposure for radiologic exams increases the risk of radiation-related conditions later in life. Imaging gently means using the least dose of radiation possible to produce a detailed diagnostic study.
Children are especially vulnerable to imaging that uses radiation. A given amount of radiation has a stronger effect on a child than it does on an adult. Therefore, we take special care in ensuring the safety of our youngest patients.
Nebraska Medicine - Radiology is committed to imaging gently. We have extensive experience with X-ray, CT, fluoroscopy, nuclear medicine and other technologies that use radiation. This experience gives us a deep understanding of how to best minimize a radiation dose while still obtaining useful images.
Our expertise gives us a reliable guide for making these judgments. Our patients' health and safety are always a prime factor in every treatment decision.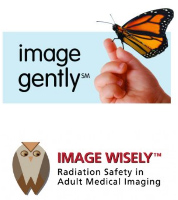 Safety
Every radiologic technology has risks associated with it. To keep our patients safe, we have detailed protocols. These protocols are adjusted according to your patient's age and weight, and to the particular part of the body being imaged to deliver the lowest dose of radiation required for each patient.
Patient health is a driving force for Nebraska Medicine - Radiology. We believe it is critical that we focus on safety as much as we focus on radiologic expertise.