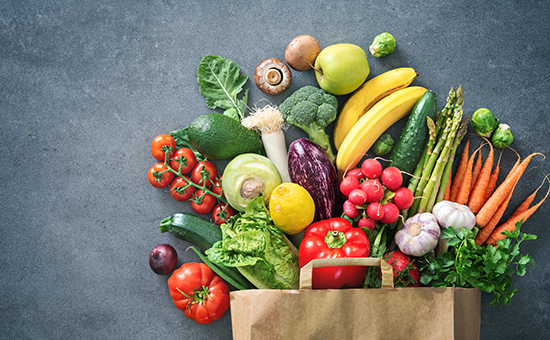 Nutrition is an important part of survivorship care. Anyone who has been treated for cancer at Nebraska Medicine can have an outpatient visit with a registered dietitian nutritionist. 
To schedule a consultation, talk to your doctor or nurse case manager and ask for a referral. Once we have received the referral, one of our schedulers will call you to set up a visit in person or by phone. 
Nebraska Medicine's registered dietitian nutritionists have professional training in medical nutrition therapy. The team of registered dietitian nutritionists at the Fred & Pamela Buffett Cancer Center specializes in nutrition for cancer care and survivorship recommendations.
Classes and events
What you eat plays a role in your health. Nebraska Medicine outpatient cancer dieticians break down guidelines from the American Institute of Cancer Research.
Watch the July 7 Nutrition Survivorship information session recording
Information about additional learning opportunities will be posted here as they become available.
Evaluating nutritional information
There is so much information available online regarding nutrition, but dependable, science based advice can be hard to find. When looking for information, beware of easy answers and quick fixes. Always read headlines and articles carefully. Try to rely on scientific consensus rather than individual recommendations. Below are some reputable nutritional information sources.
Related Links: