Jen RN, IBCLC
Jen started working in the newborn nursery right out of school and never left. More than 10 years later, she has loved each of her roles in caring for moms and babies and has been part of the lactation team since 2013. Jen struggled with breastfeeding her own children initially and formula fed her first two babies. She now has six children and after breastfeeding her last few, she brings a strong desire to support and educate parents on all types of feeding practices.
---
Jill RN, BSN, IBCLC, ANLC
In 2012, after working in the Newborn Intensive Care Unit as a nurse, having her first child and overcoming common breastfeeding hiccups, Jill decided to become an international board certified lactation consultant and then an advanced nurse lactation consultant. She loves instilling confidence in moms and dads, often while discussing the seemingly strange but normal things babies and breasts do. Jill has three boys, too young yet for school, making her home a noisy and lively one.
---
Lacey RN, IBCLC
With three kiddos, including a set of twins, Lacey is our breastfeeding twins expert! She breastfed her daughter and twins into toddlerhood. Lacey has been an RN since 2002, working in Transplant and Medical/Surgical Nursing first. Her love for mother/baby care and breastfeeding lead her to make a change to working in Women's Services in 2009, where she was a labor and delivery nurse until 2014. Lacey became a lactation consultant at Nebraska Medicine in Bellevue in 2014, and received her IBCLC in 2015. She is now enjoying her same role at our Nebraska Medical Center campus.
Lacey and her husband Ryan have been married for 10 years and even living in Nebraska…love to cheer on the HAWKEYES!
---
Stacia RN, IBCLC
Stacia has been working in Women's Services since 1997. She breastfed her two boys for 15 months and 2 1/2 years during a time when it wasn't cool! Stacia helped improve breastfeeding support at Nebraska Medicine - Bellevue in 2013 before transitioning back to our Nebraska Medical Center campus. She believes women should not have to go through this stage of motherhood on their own but rather should be surrounded by help and support.
---
Call us anytime with questions or needed support at 402.552.3487.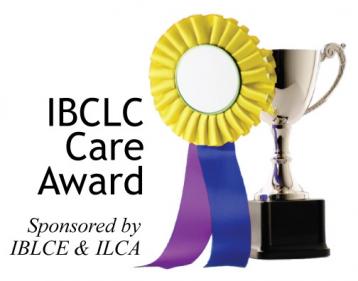 Nebraska Medicine has received the IBCLC Care Award in recognition for staffing professionals who hold the prestigious International Board Certified Lactation Consultant® (IBCLC®) certification and providing a lactation program for breastfeeding families.