Since its inception, the Nebraska Medicine and UNMC youth violence prevention program, Dusk to Dawn, has seen more than 700 young people come to its class. As trauma surgeon Charity Evans, MD, will admit, there's no way to know if the class has made a difference.
"This is just one tool in the hopes of saving some of their lives," Dr. Evans explains. "If you ask a kid what made a difference in their life, they will always say it involved a trusted adult."
That's all it takes to keep Dr. Evans committed to the success of this program. She, alongside Ashley Farrens, trauma program coordinator, created Dusk to Dawn in 2017.
"It's been the most humbling part of my career," says Farrens. "I do it because no one else is doing it. I do it because the circumstances these kids are born into should not determine their future."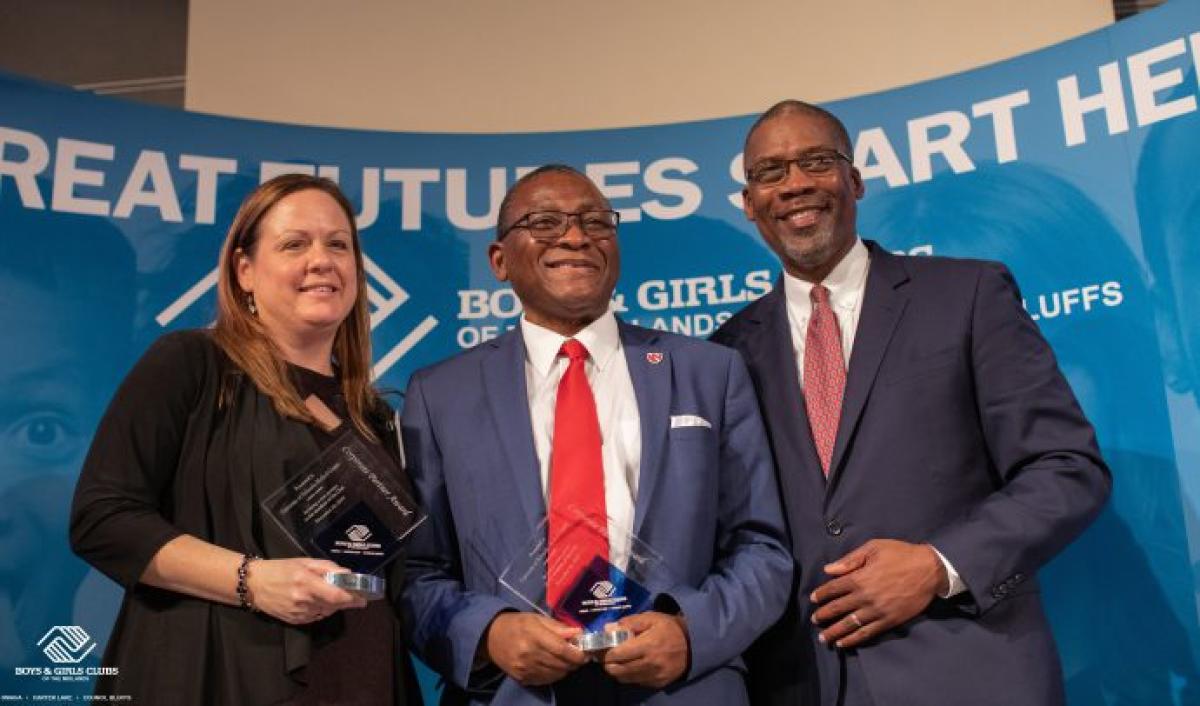 You may be familiar with Dusk to Dawn. It's a two-hour class offered at Nebraska Medical Center once a month. Kids from all over the city come and visit the trauma bay in the Emergency Department, where Dr. Evans tells them the story of Roberto Gonzalez, a 20-year-old who was shot and killed in 2015.
"The goal is to open their eyes to the devastation of gun violence," says Dr. Evans. "I tell them about what Roberto did that day and what we did to try to save his life."
Afterward, the students go to a classroom, usually one of the private dining rooms in University Tower, where they talk with a violence prevention specialist about things like controlling your emotions, risk factors for violence and identifying the good things in their lives that are worth living for.
"One of the key components is that the class is taught by a violence prevention specialist," says Dr. Evans. "I don't know what these kids are going through. We need people who know what their lives are like."
The kids are surveyed before and after class, as a way to determine if the evening had an impact. About 68% of the students reported they felt confident in using the techniques they learned to diffuse hostile situations.
"Having goals can help you make decisions," responded one 16-year-old boy.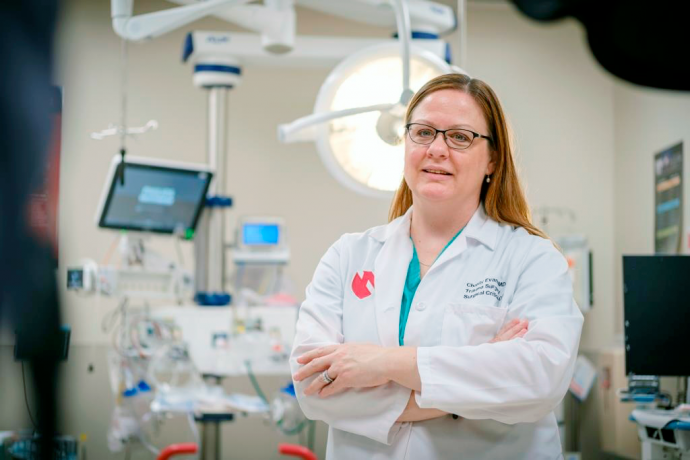 Dusk to Dawn was recently honored by the Omaha Boys & Girls Club of the Midlands with its Corporate Partner Award. Dr. Evans, together with Dele Davies, MD, UNMC senior vice chancellor, Academic Affairs, accepted the award.
"There are very few teachable moments for youth who are involved in or at risk for violence," says. Dr. Davies. "Dusk to Dawn provides an opportunity for these youth to see that the impact of their actions and those of their peers go beyond them and has devastating consequences on their loved ones. It also gives them new tools to recognize and solve problems differently and connects them to resources that can impact them positively."
"There are kids who come more than once," Dr. Evans says. "And they just sit down and listen like it's the first time they're hearing it."
Dr. Evans is working to secure funding to continue the program and possibly expand it.
"It's hard to be on the receiving end of this," Dr. Evans says, referring to the gunshot victims she treats in the Emergency Department. "It feels so senseless. If this program saves one life, it's worth it."