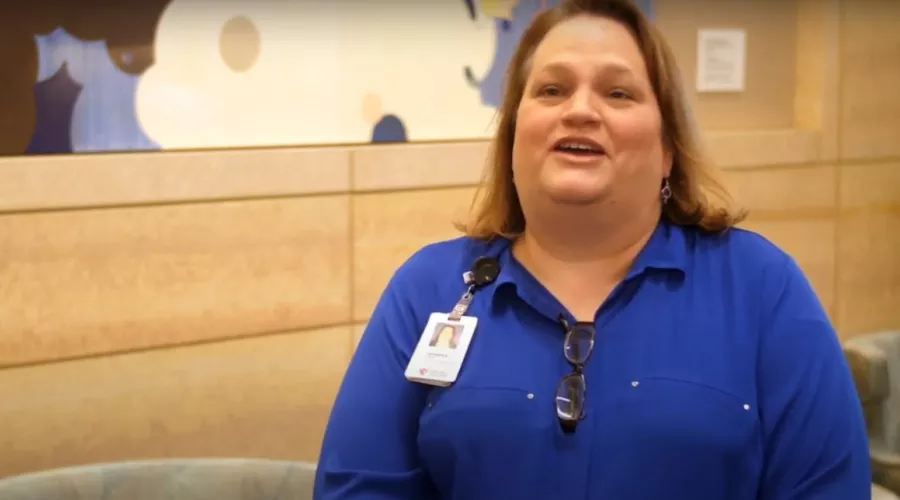 Play
Jennifer Sparrock
Psychiatric Emergency Services Manager
"The person I think would be well suited to work in psychiatric emergency services is someone who really enjoys working with people, who enjoys a fast-paced environment. It's not the same any given day."
Ever dreamed of a job where you get to help hurting people with emergency psychiatric issues?
If so, we'd encourage you to apply for positions with the new Nebraska Medicine Adult Psychiatric Emergency Services team. The new unit will open later this summer.
While we've built out most of our team of experts, we're still looking for some empathetic people who want to help hurting people. You'll be surrounded by professionals who specialize in treating psychological issues with patients. For some of these roles, no credentials specific to psychiatry are necessary.
In addition to a fulfilling work experience, Nebraska Medicine also offers great benefits.
If this sounds like the sort of work you'd like to be a part of, click on the links below, or search for "Psychiatric Emergency Services." Training starts July 6, so please get your application in as soon as possible.
See Openings at Nebraska Medicine and Apply Today