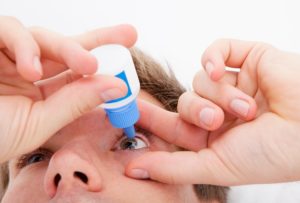 Dry eyes can be caused by a number of problems including allergies, contact lenses, inflammation of the eyelids, medications, or medical conditions like diabetes or thyroid problems. It is also a common and often chronic problem, particularly in older adults.
Dry eye syndrome is more common after menopause and is nearly three times more common in women compared to men. It occurs when the eyes do not produce tears in sufficient quality or quantity to lubricate and nourish the eye.
If you have dry eyes, you may experience a gritty, irritated or burning sensation in your eyes. Treatment will depend on the underlying cause.
In most cases, the condition is treatable, but it is not always curable. If it is caused by medications or inflammation and it is treated early on, it is usually curable.
One of the primary approaches to treating mild cases of dry eyes is using over-the-counter artificial tear solutions. If you have to use them more than four times a day, I recommend avoiding the type with preservatives as they can disrupt your tear film. Multi dose bottles typically are preserved, but tears in single dose vials are not.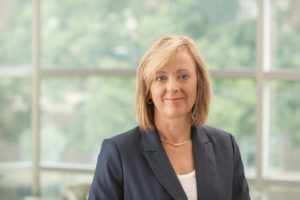 In more chronic and severe cases, a prescription anti-inflammatory medication called Restasis may be prescribed to decrease corneal damage, increase basal tear production and reduce symptoms of dry eye. You can also try wearing glasses or sunglasses close to the face to help slow tear evaporation and use a humidifier to add moisture to the air and avoid dry conditions.
Always remember to occasionally rest your eyes or supplement with an artificial teardrop when focusing your eye for long periods of time, such as during computer use.
To schedule an appointment with Dr. Patti Fries, call 888.898.8662.