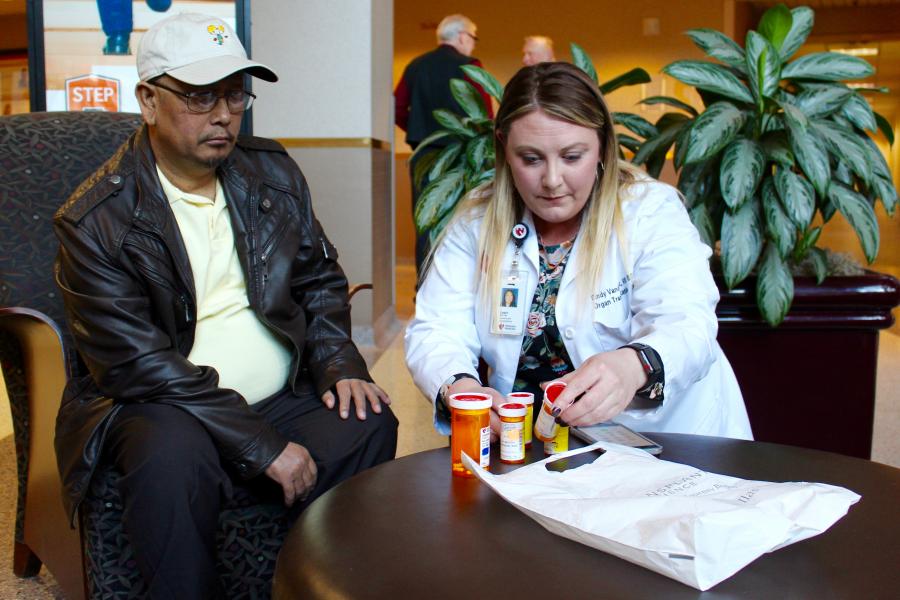 Nar Monger grew up in Bhutan and spent time in a refugee camp in Nepal before moving to the United States in 2015. His native language is Nepali.
He was diagnosed with end-stage liver disease (ESLD) at an outside hospital and was transferred to Nebraska Medicine in May 2017 for a liver transplant evaluation. Following his evaluation, Nar was placed on the transplant waiting list due to cryptogenic cirrhosis.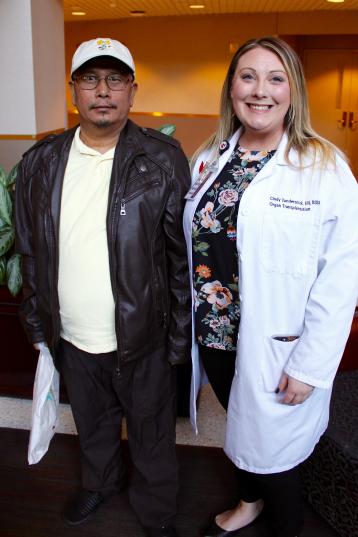 In January, Nar received his liver transplant and did well following the surgery. However, we felt Nar needed ongoing nutritional support and strengthening before returning home with his wife and grown children. 
Once a week, a nurse coordinator with the liver team goes to Madonna Rehabilitation Hospitals – Omaha Campus to see our patients who are continuing their care post-transplant. That's where I met Nar and his wife, Bissnu.
On the first visit, it's important to not only see how the patient is progressing in their rehabilitation, but also access their knowledge of post-transplant care. Each patient is given a post-transplant education binder that is reviewed with them and their care partner(s) prior to discharge from the hospital. For Nar and his family, this education was done with the assistance of the certified language line through Nebraska Medicine.
During my first visit with Nar, I noted that he and his wife were very anxious and overwhelmed with the idea of returning home. They had many questions regarding things that had been reviewed with them during their hospital stay, so I felt the best thing to do was to review it again and have the entire family come.
I was able to set up a time that worked for his wife and all three children during a weekday evening. I arranged for the Nepali interpreter to be on speakerphone in his room at Madonna, and took extra copies of the discharge teaching materials. We reviewed it together again and again until they were comfortable with the information.
I also took a map of the Nebraska Medicine – Nebraska Medical Center campus, circled areas and highlighted routes from where to park, to clinic appointments and the diagnostic center. On his first post-transplant clinic appointment, I made sure I was there to answer any questions and provide consistency in his teaching and care. We would spend an hour together each visit reviewing medications (color-coded to help with the language barrier) and other post-transplant care. We became very familiar with each other and were able to establish a relationship of comfort and trust.
Nar has done incredibly well post-transplant with the support of his great family, his wonderful home healthcare nurse and the team at Nebraska Medicine. No matter the language, it's our goal to communicate and provide extraordinary care to patients.
To schedule an interview with a liver transplant specialist, call 800.401.4444.