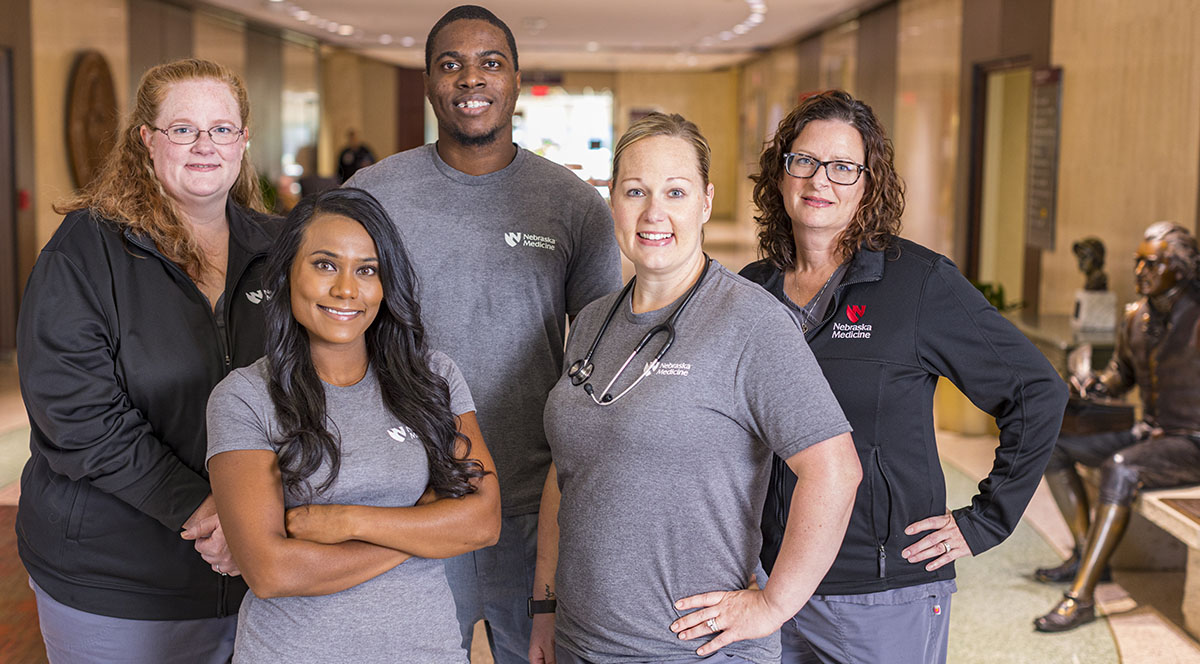 Do you know a nurse who would make a great addition to the Nebraska Medicine team? 
When a community member like yourself refers a full-time staff nurse, you'll be eligible to receive a $2,500 bonus! 
In the midst of an ongoing nursing shortage, our goal is to attract and retain top talent to continue to provide extraordinary care to our patients, and to offload some of the weight our existing nurses carry. 

We'll work with each and every nurse to find the right "fit" based on their goals and interests. We will support them by providing advancement and educational opportunities, and empower them with the latest medical technology. We also offer great benefits through our Total Rewards Program. 
---
What's the catch?
There isn't any!
Simply fill out this form and ask your nurse referral to write your name on the application when applying. 
• Bonuses are payable after one year of the new hire's service. Our finance team will reach out to you at that time to gather additional information needed for your bonus payment to be processed
• Anyone in the community is eligible for this referral bonus! 
• The referred colleagues must be hired into full-time positions for the bonus to apply. A half referral bonus is not available for part-time referrals
• There is no maximum to the number of nurses you can refer
Read our Terms and Conditions and then fill out the form below