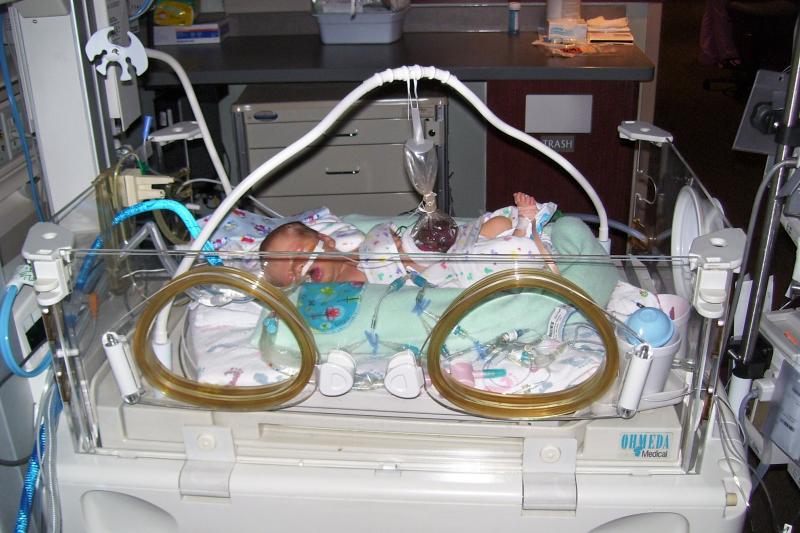 On a normal gastroschisis case, the intestine would go out, loop around and come back. Braxton's came out, but was broken into two pieces; this is called an atresia. Immediately after birth, he was put into a sterile plastic bag up to his armpits, and rushed to the NICU. From there, the medical team placed a ventrol tube down his throat to suck any secretions he'd produce out of his stomach. He was not allowed to breastfeed at this point because he wasn't fully connected and that could cause severe problems for him. They also placed a PICC line in his arm so he could receive total parenteral nutrition (TPN) with lipids. TPN is the total protein and nutrition, and lipids are the fats that your body needs to stay alive when you are unable to consume those things on your own. Two hours after birth, Braxton was taken to the operating room for his very first abdominal surgery. During that surgery, they put Braxton's intestines in a silo. The silo had a ring that went under the skin and attached to a sterile bag. The intestines went into that sterile bag and the surgeons slowly eased the intestines inside his abdomen every day. The doctors had to place him on a ventilator and put him in a medically induced coma to limit movement and help his body relax so they could get the intestine in his abdominal cavity.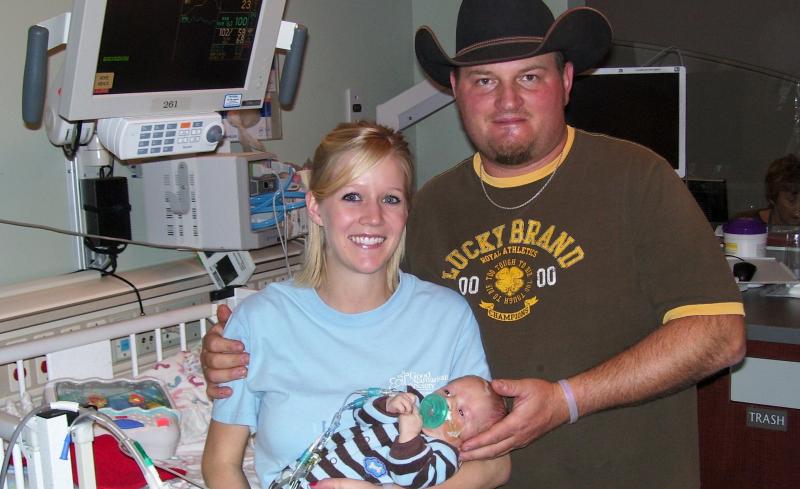 When Braxton reached seven days old, he was ready to go back for surgery number two. The surgeon pushed the rest of the intestine into Braxton's abdomen and put a patch in since the skin was unable to stretch enough to cover the hole where his intestines came out. After surgery, he was placed into an isolate where he remained on the ventilator.
We were finally able to hold him when he was nine days old. Our incredible NICU nurses wrapped Braxton and his tubing safely up in a warm blanket and helped transition him from the isolate into my arms. After I was able to love on him, our nurses helped us transition him from my arms into my husband's arms. It was a very overwhelming feeling. You want nothing more than to hold your baby close, but in Braxton's case, he basically had to lay on a pillow on our laps. He had what seemed like 50 tubes attached to him and his poor tummy had already been through so much that we were afraid we were going to hurt him in some way. He did sleep very peacefully in our laps. It was a beautiful day with our family.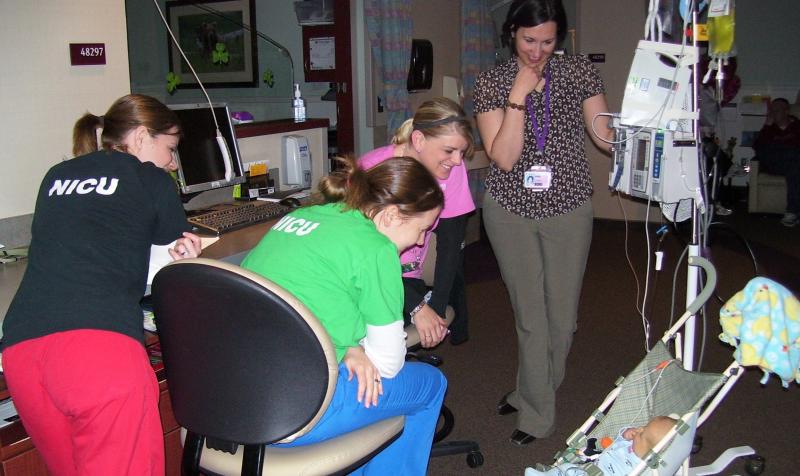 The NICU nurses taught Cassie how to administer Braxton's meds, tube feeds and change his dressings. On November 15th, Braxton's abdomen had healed enough and he was able to come off the ventilator and move into a crib. They took the ventrol out of his mouth and put it down his nose. A few weeks later, Braxton was finally well enough to wear his very first outfit and boy, with all those tubes coming out from every which way, it was a challenge! The next day, we took our very first family picture. By January 5, 2009, Braxton's skin had grown enough that the patch could come out and his abdomen could be closed. During that surgery, they connected the atresia, cut out all of the dead intestine, placed a G-Button, removed his gall bladder and appendix, and performed a serial transverse enteroplasty (STEP) on his intestine. The majority of Braxton's intestine had died, leaving him with only 23 cm of his small intestine. The STEP procedure lengthened his intestine to 33 cm. After the incision had healed from that surgery, he was finally able to take his first "real" bath -- in a bathtub! Throughout it all, the NICU nurses were right by my side. Unfortunately, Braxton's PICC line failed January 27th, and with him being the hard poke that he is, the NICU nurses were unsuccessful at placing a new one. He was taken to the OR that night to place his very first central line, which is basically a more permanent IV. 
Over the next two months, Braxton continued to face more ups and downs. In March, he had another STEP procedure. In April, he still wasn't tolerating his tube feeds, so the surgeon took him to the OR for the seventh time. Braxton came out with a stoma and a mucous fistula. The surgeon ordered tube feeds again, but this time when the stool would come out of the stoma, the nurses and myself would have to feed it back into the mucous fistula. As Braxton approached his sixth month in the NICU, he was diagnosed with short bowel syndrome. This is when world-renowned transplant surgeon Dr. David Mercer came into our lives. He's the director of the Intestinal Rehabilitation Program at Nebraska Medicine and was literally a hop, skip and a jump away. His nurse coordinator, Brandi Gerhardt, came to visit us in the NICU and per our request, took over Braxton's care. Within a week, the NICU nurses were teaching me how to change Braxton's central line dressings, draw labs and administer his medications. They also had someone show me how to handle tube feeds and hang/hook up his TPN. Our incredible NICU here at Nebraska Medicine has motel-like rooms in the back of the unit, so parents can take their baby overnight and care for them in a home-like environment, but still have a NICU nurse steps away. By May 12th, I was signing discharge papers and moving our precious baby into the Nebraska House at the Lied Transplant Center, where I had been living the past six months. Discharge day was just as beautiful as the day we got to hold Braxton. We went to our first outpatient doctor appointment the very same day and saw the entire intestinal rehabilitation team. At that appointment, I was informed that short bowel patients don't typically absorb breast milk. They need a predigested formula because they don't have all the surface area to absorb and digest like a healthy baby would. Dr. Mercer wanted to switch from breast milk I had pumped to a predigested formula.
Over the course of the next month, I gradually increased the rate of Braxton's tube feeds. Dr. Mercer wanted Braxton to do even better and together we made the decision to take him to the OR for a stoma takedown so Braxton could get as much intestinal surface area to absorb, and to utilize his colon. On June 8th, Braxton had his stoma takedown surgery. Since Braxton's bilirubin was in the teens, Dr. Mercer also did a liver biopsy. After surgery, he was admitted into the Pediatric Intensive Care Unit (PICU).  By day two after surgery, he was doing great! Dr. Mercer worked closely with us and the PICU to make sure he had the proper pain medication. A couple days later, things took a turn for the worse. Braxton started losing blood internally so Dr. Mercer preformed an emergency exploration surgery to stop the bleeding. The liver biopsy came back and showed that Braxton had Stage 4 liver disease. Dr. Mercer and his team were concerned for his liver at this point. They set up a transplant evaluation with the transplant team at Nebraska Medicine and thankfully it was determined he wasn't a good candidate at that time. Our wonderful IRP team was then able to start Braxton on an Omegaven clinical trial. Braxton was the first patient at Nebraska Medicine to try Omegaven and it worked! Within a couple short months, Braxton's bilirubin was in the normal range and transplant was completely off the table. 
Braxton's dad wrote a song about their family's journey at Nebraska Medicine called "ICU." By July 3rd, Braxton was 8-months-old and we were FINALLY able to take him home! Braxton's dad, TR, was anxious for our arrival. Since I had to quit my job to be with and take care of Braxton, TR had to stay home and work to pay the bills. During this entire hospital stay, TR would come up every weekend and for every procedure. Unfortunately, we were only home for 12 hours when Braxton spiked a fever above 101.5. We got him in the car and headed back to Nebraska Medicine. Braxton was admitted to the pediatric floor as soon as we got there and a resident came to assess him. He wrote an order for IV antibiotics and blood cultures. Within nine hours, cultures were back and Braxton had his first line infection. Two weeks later, we were back home as a family again.  Due to the fact that it wasn't safe for Braxton to breastfeed (or bottle feed for that matter) he lost those very important eating skills you are born with. Brandi set us up with Ann, an occupational therapist in Grand Island, Neb. I took him to see her three days a week.  She was simply amazing and helped him with his fine motor skills, oral motor skills and even helped strengthen his chewing.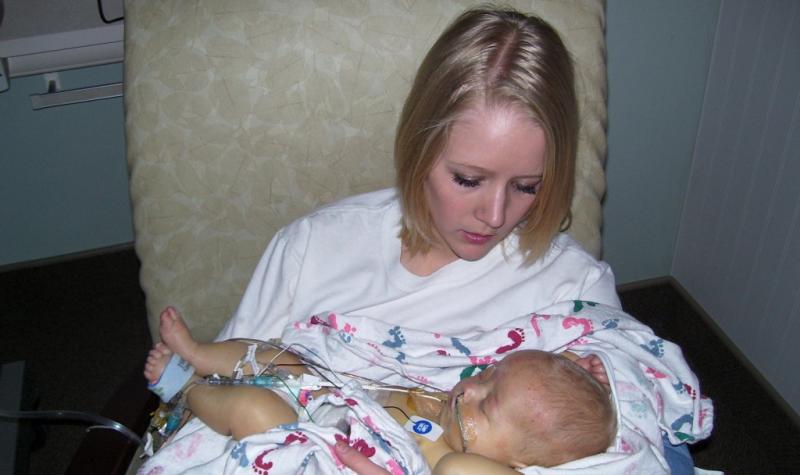 Over the next six months, we were in and out of the hospital with central line infections. When Braxton would puke or have a blowout diaper, those fluids would get into the tubing connections that hooked up to him, transferring directly into his bloodstream. I would try my hardest to change his diaper as often as I could at night and catch any and all puke to prevent it. One day, as we're sitting in the hospital room, it came to me: I got a small waterproof dressing (Tegaderm) and wrapped the connections in that. It sealed everything off from top to bottom. After I started doing that, we started staying home a lot more.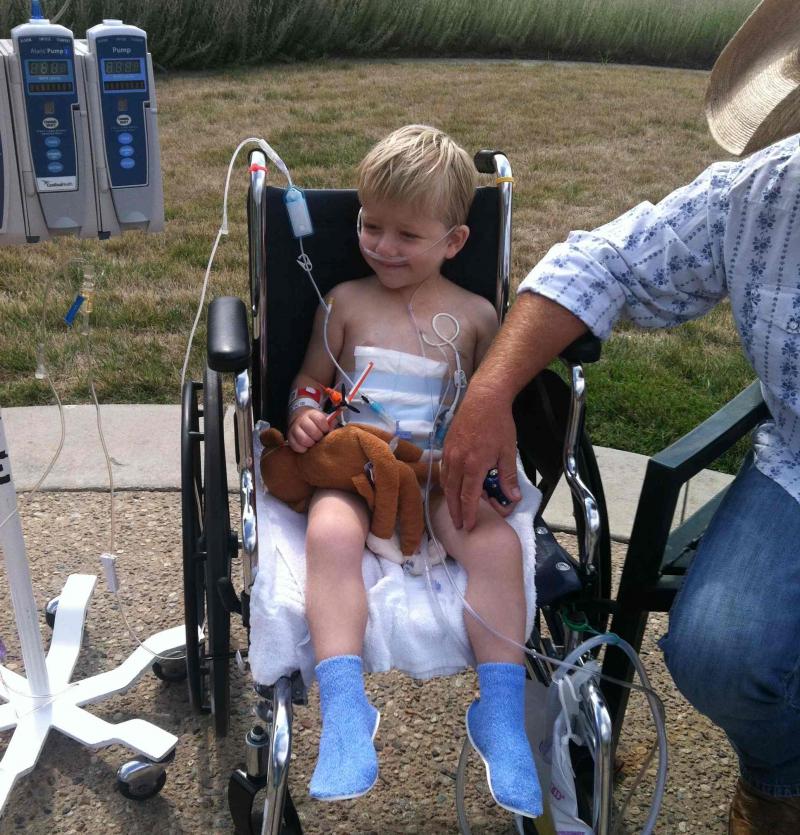 In 2011, we decided to give Braxton a gut break and stop tube feeds for awhile. Braxton started doing better in therapy, and didn't vomit nearly as much. Finally, after three years of therapy, Ann was able to teach him the valuable skills of eating. Eating is the hardest physical thing for a human to learn and we couldn't be more thankful for the time and dedication Ann gave our child. He slowly ate his oral calories enough to start weaning off TPN. Braxton started having formed stools, no vomiting and even started to gain weight. When I went to the team with this, they were thrilled. Although it's wonderful that Braxton has conquered learning how to eat, he still has many challenges to face. Since he's had so many abdominal surgeries, he is a very tough case to figure out. When his intestine died at birth, he lost his ilesecal valve which stops stool from free flowing from his colon to his esophagus, therefore causing excess bacteria to grow. This can be treated by rotating different antibiotics. Sometimes the bacteria would be too strong and would cause dilation, which would then lead to watery stools, vomiting and even intestinal bleeding. We'd change medications and even start steroids. Braxton reacts to steroids very well, but they aren't good for you long term. Although Braxton has had set back after set back with his intake on oral calories due to illness, procedures, intestinal bleeding, and physically not being able to handle the amount of calories he needs to wean off TPN; and even though he still has stage 4 liver disease, with the help of our IRP team and amazing dietitian, Brandy Hobson, Braxton's liver hasn't gotten any worse, therefore, we don't have to worry about transplant at this time.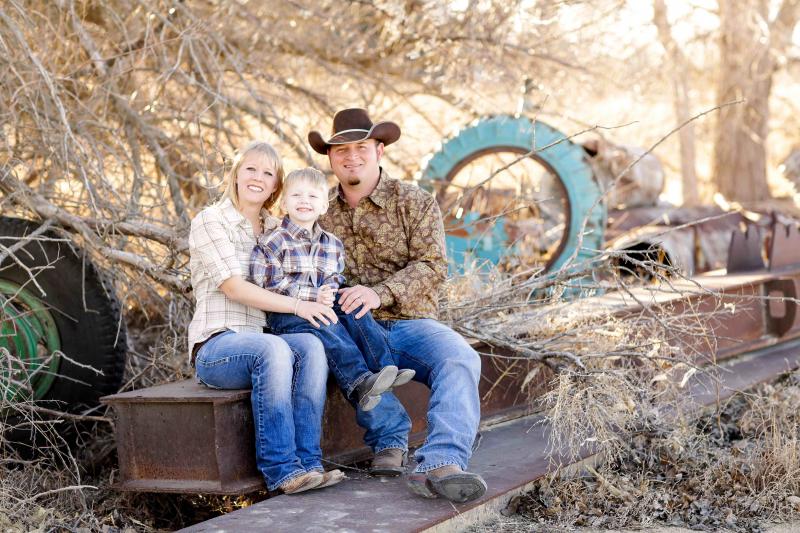 Currently, Braxton is eating 1500 calories daily consisting of only a carb and protein because his intestine cannot handle sugars, fruits, and dairy products. He had a bowel obstruction this past summer and his body hasn't fully recuperated, so he is on full TPN, but we hope to start weaning back down again very soon. Living the short gut life is a large roller coaster ride, and we cannot thank everyone involved in his success enough -- from the NICU nurses who fought for him to survive, to Ann who taught him how to eat, and to our incredible IRP team. All of those amazing people have a hand in saving Braxton's life and we will be forever grateful. We also can't forget all of our family and friends who have helped us out in so many ways on this journey -- you have all played a part in keeping us strong. Braxton has almost weaned completely off TPN, he's been close to death a number of times, has had 11 central line placements, 15 scopes, 13 major abdominal surgeries, plus additional miscellaneous procedures requiring anesthesia. Even though he has been put under anesthesia 40 times, he looks and acts like a normal, healthy 6-year-old. I'm confident that with our amazing intestinal rehabilitation team Nebraska Medicine, and a strong faith with God, Braxton can and will beat everything.
To listen to TR Anderson's "ICU" song, click on the YouTube image below.