Animal Assisted Therapy
Our Volunteer Services department coordinates the Animal Assisted Therapy program. This program uses trained Nebraska Medicine volunteers and their adult dogs as a method to reduce stress of hospitalization.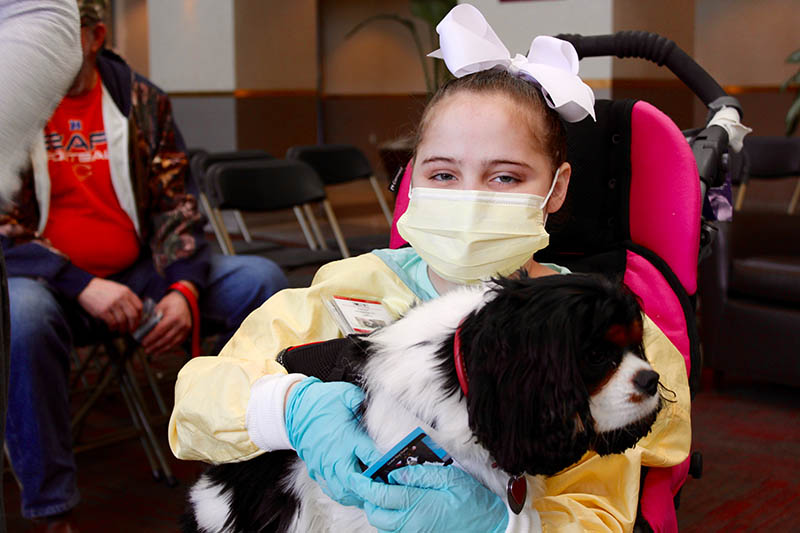 Animal Assisted Therapy has been found to have many benefits for both children and adults. It can reduce stress, lower blood pressure, promote healing and provide comfort, often reminding them of a pet from back home.
We have a variety of therapy dogs and each dog must be a certified therapy dog, having completed classes in obedience, as well as being current on their immunizations.