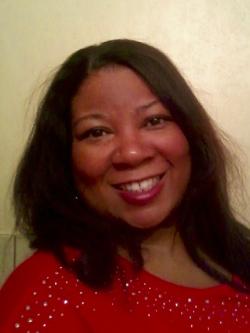 The silver lining of battling breast cancer?
If you ask 49-year-old Terrie Freeman of Omaha, Neb., she'll tell you it was meeting her dream team at Nebraska Medicine – medical oncologist Pavankumar Tandra, MD, and radiation oncologist Andrew Wahl, MD.
"Cancer is bad, but they were the good side of it," Freeman says. "I call them my 'dream team' because I trust them 150 percent. You can see the passion in their eyes. If I can see it, I know other patients can too."
Freeman's breast cancer journey started one year ago with a self-examination. After feeling a lump in her breast and underarm, an ultrasound and biopsy confirmed she had cancer. Treatment called for eight weeks of chemotherapy, surgery to remove the tumor and lymph nodes, and 30 radiation sessions. The hardest part? Side effects from chemotherapy.
"My fingers and feet went numb, fingernails and toenails turned black, I lost my hair and the mobility in my arms," explains Freeman. "Taking a shower was difficult because I couldn't raise my arms for extended periods of time. I'm a very independent person, so it was really hard on me."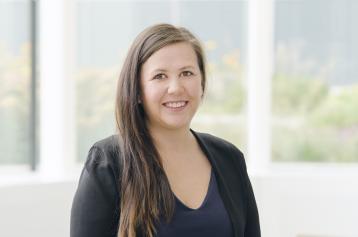 After finishing treatment, Freeman met another member of her dream team – Rachael Schmidt, APRN, a nurse practitioner with Nebraska Medicine's Survivorship Clinic. The goal of the clinic is to help cancer patients transition from treatment to survivorship care.
"Some patients complete cancer treatment with little disruption in their lives, but others have a long list of side effects and issues to be addressed," explains Schmidt. "This program includes assessing, treating and preventing many of these long-term effects of cancer treatment, guidelines for screenings of secondary cancers, and recommendations for healthy lifestyle changes to reduce their risk for cancer."
Schmidt was able to educate Freeman on her side effects and referred her to a physical therapist to help with her mobility. They also discussed exercise and nutrition.
"Through the Survivorship Clinic, I was able to find a weight loss program and a free gym," says Freeman. "It's nice to know that someone cares enough to give me all the tools to survive. Rachael took the time to explain everything to me."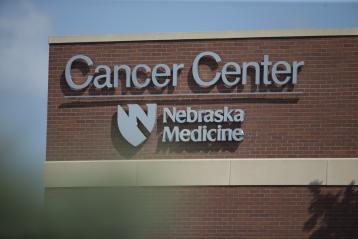 During a survivorship visit, Schmidt asks patients details about their lives that may not be addressed during a routine follow-up with a primary care physician or oncologist – such as sleeping habits, sexual health, smoking cessation, etc. She also provides patients with a comprehensive treatment summary that is sent to their primary care provider. The summary consists of:
Synopsis of cancer diagnosis
Surgical treatment
Radiation treatment
Chemotherapy
Table of late and long term effects
Planned follow-up and with whom
Planned tests and who is ordering it
Planned lab monitoring and who is ordering it
Healthy living tips
Resources
Contact names and numbers
"Patients love this document because it's a summary of their care. Primary care providers love it because they want to know what treatment the patient had, what to look for in regards to long term effects and who is responsible for the follow-up tests," says Schmidt.
"I have a friend who went through breast cancer treatment at a different Omaha hospital and she's amazed when I tell her about the extraordinary services I'm offered at Nebraska Medicine," adds Freeman. "They truly provide personalized care for cancer patients. When I come here, I don't feel like a minority – but part of the majority. This is where I need to be."