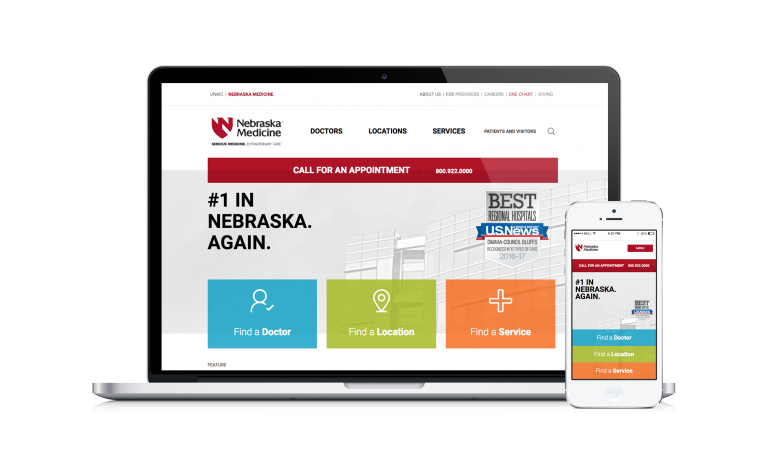 It's a launch that's been more than a year in the making. Our new website is online. It's the same address you've known for years, but the look of the site and what you can do there is totally different. The idea is to engage with current and future patients and their families, give them answers, give them a doorway to the expertise we have here, and to give them hope.
Each page in the site provides links to relevant stories, education and content specific to what a person is researching. A highly refined search function helps tailor results to specific information. Most importantly, it's easier than ever to find a health care provider and to make an appointment. We think it's a huge leap forward.
The new site puts you at the center of the experience and guides you to the expertise and hope our experts may be able to offer, whether it's in a hospital setting, a clinic setting or at one of our new outpatient surgery centers. Whether someone is looking for a primary care doctor, or a second opinion for a complex cancer diagnosis, we put all the resources in one place.
Along with the updates to the main website, Nebraska Medicine is hiring and wanted to design a career site that gives future colleagues an idea of what it's like to work and build a career here. The theme "Be Extraordinary" brings to life the belief that at Nebraska Medicine every employee has the opportunity to do something that impacts our patients. Staff members from all over the organization share their thoughts about the potential of a rewarding new career at the region's most esteemed academic health system.
NebraskaMed.com will continue to evolve as our health system evolves. Got an idea to make the new site even better? Leave us a comment and let us know.